YOUR LOCAL ORAL SURGERY TEAM
Where experience
meets excellent
patient care.
We'll help you
find your way
back to normal.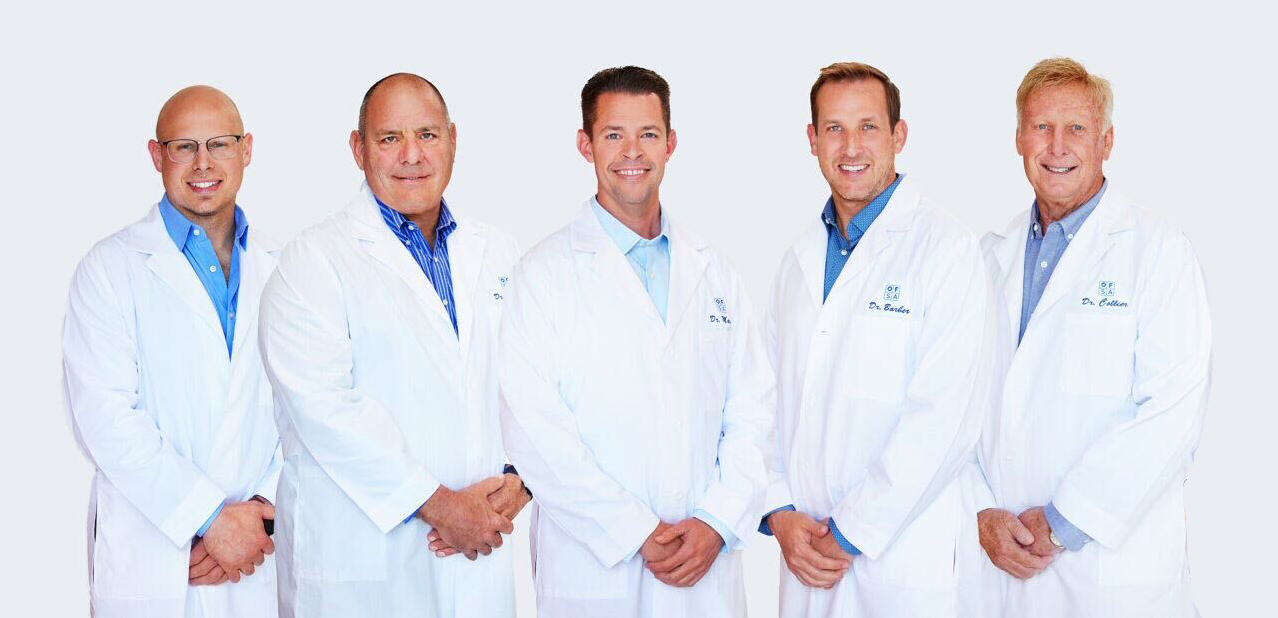 "Everyone was amazing and took the time to allow my anxiety to ease before putting me under for my extractions. Although it's never pleasant to go through these issues, it's nice to have a team that supports and understands you and your needs."
"Friendly staff, competent, knowledgeable doctors, great experience with minimal pain."
We Treat Patients Like Family
Request an appointment with our oral surgeons at Oral & Facial Surgery Associates for effective and precise tooth extractions. We walk patients through every step of the process. We follow up after surgery to ensure you are doing well. We genuinely care about your well-being and want to make sure your oral health improves following your procedure. We also provide dental implant services following an extraction procedure.
At Oral & Facial Surgery Associates, we know how to help you. Our board-certified surgeons and expert staff can provide the care you need to relieve the discomfort you feel.
We Accept a Variety of Dental Insurance Plans
There are many providers of dental insurance, all of which offer different levels of coverage. Oral & Facial Surgery Associates accepts all of the following insurance plans among many others.

Contact our office today to see if we accept your insurance plan.
Four Convenient
Locations