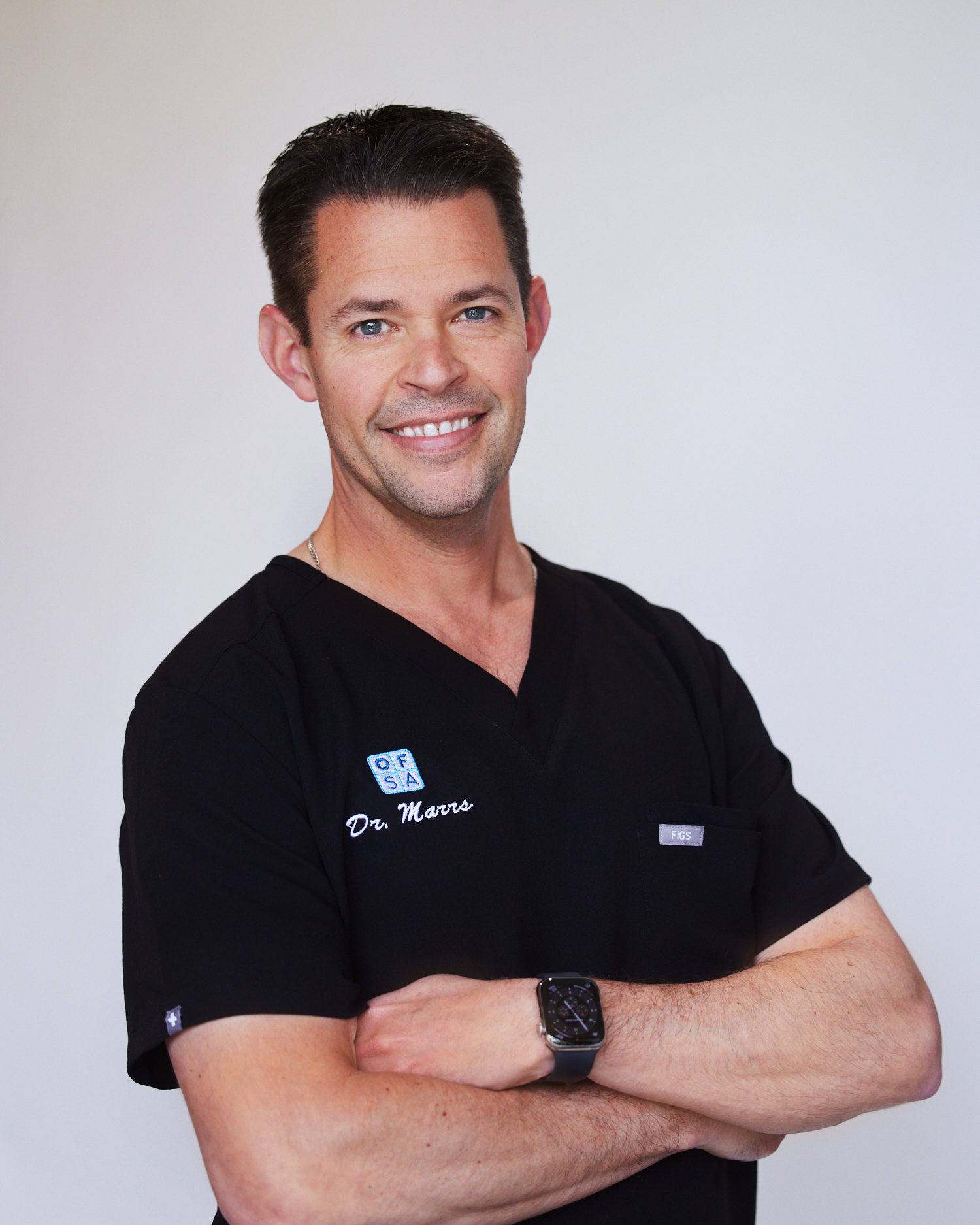 Dr Marrs earned his dental degree at the University of Nebraska Medical Center in 2001 and entered into a private dental practice with Dr. Richard Briscoe in Hutchinson, Kansas.
Dr. Marrs returned to his studies in 2003 to begin his Oral and Maxillofacial Surgery residency at the University of Iowa Hospitals and Clinics. In addition to serving as a faculty dentist at the university, he also served as a student instructor and completed his residency training in June 2008. He also received a Master's Certificate in Oral & Maxillofacial Surgery during his residency.
Dr. Marrs is an affiliated staff member at Advent Health Shawnee Mission Hospital and Surgery Center . Dr. Marrs is on staff at Advent Health Shawnee Mission Hospital and Advent Health Surgery Center. Dr. Marrs field of excellence is in specialized dental implant placement and bone grafting techniques, tooth extraction and third molar removal, facial skeletal reconstruction (orthognathic surgery) and treatment of facial trauma.
Dr. Marrs who is survived by his late wife Veronica Marrs, have three sons together. One son is currently attending The University of Nebraska and the other two sons are in high school.  Dr. Marrs enjoys golf, tennis, fishing, skiing, college football and spending time with his family.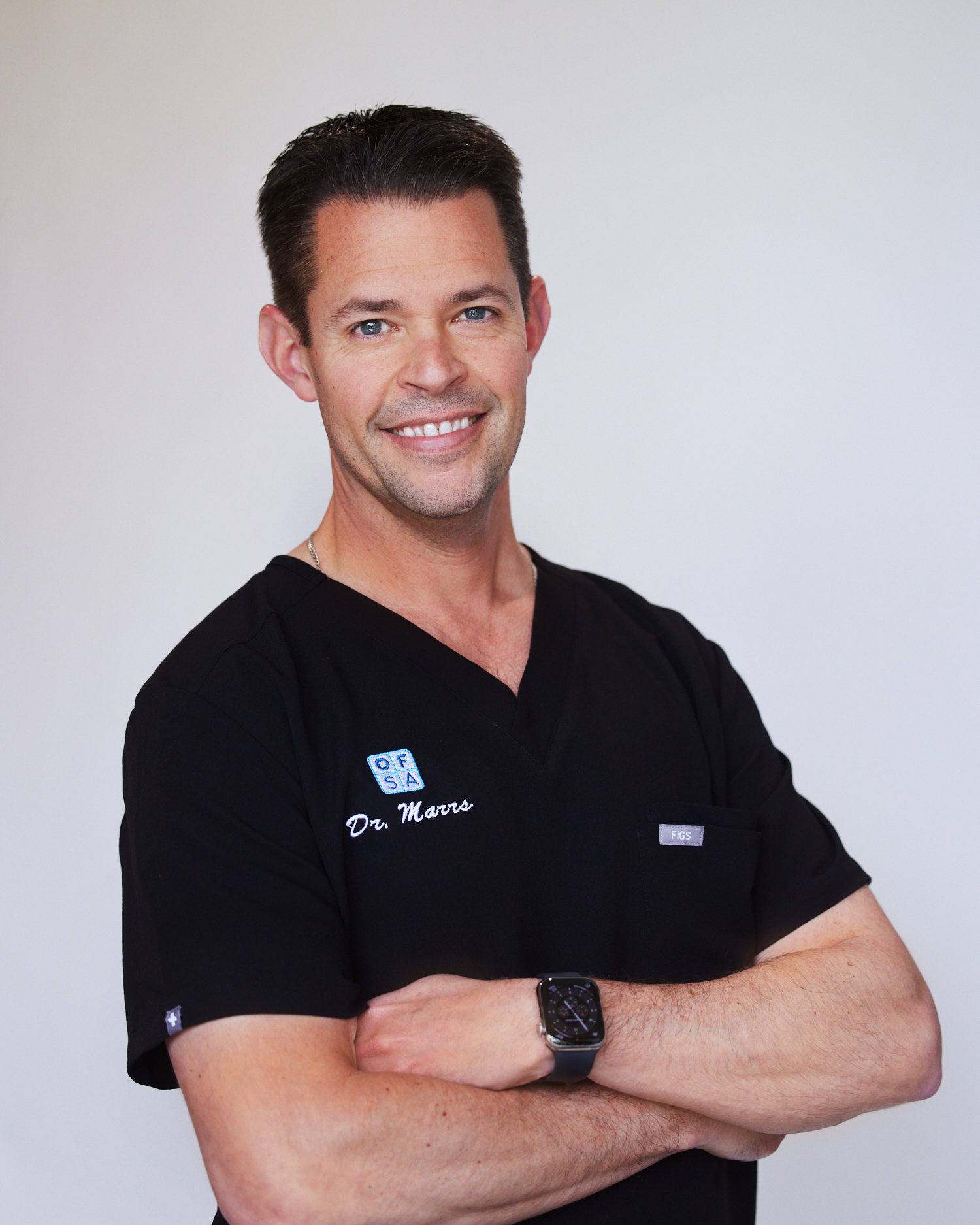 Professional Organizations
Board Certified with the American Association of Oral & Maxillofacial
Past President of the Fifth District Dental Society
Member of the American Dental Association
Past President of the Midwestern Society of Oral & Maxillofacial Surgeons
Member of  Kansas Dental Association