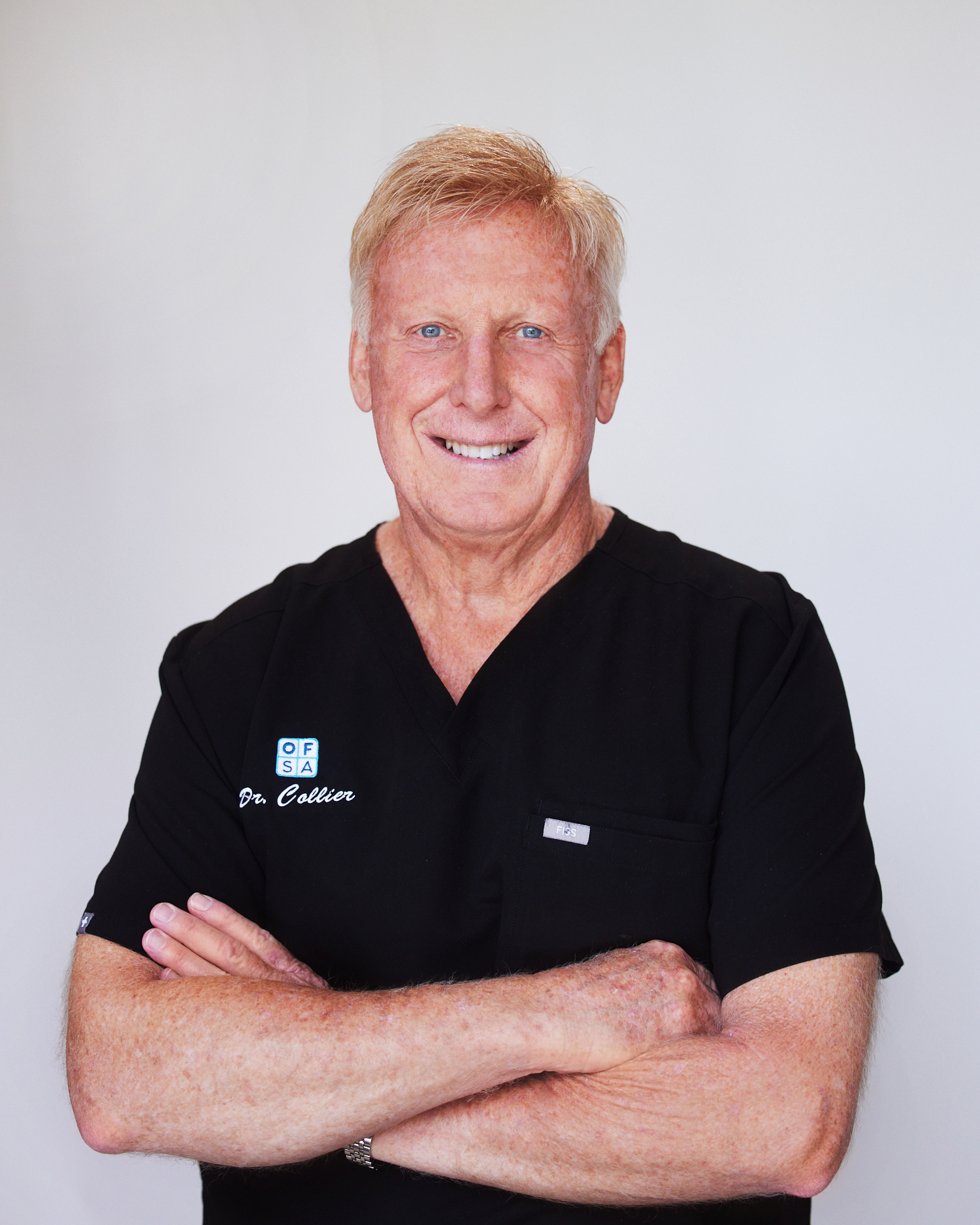 Dr. Collier is a native of Kansas and a 1979 graduate of the University of Missouri-Kansas City School of Dentistry. Dr. Collier served as an Associate Professor of oral surgery at the UMKC School of Dentistry from 1979-1980 and completed his oral & Maxillofacial Surgery Residency through UMKC and Truman Medical Center in 1984.
Dr. Collier joined Oral & Facial Surgery Associates, P.A. in 1984. As a member of both the Kansas and American Dental Associations, he also has an extensive record of professional affiliations.
Dr. Collier has given numerous lectures and presentations to many of these local societies and regularly participates in continuing education symposiums. He is an active staff member at Advent Health Shawnee Mission Hospital and Advent Health Surgery Center. Dr. Collier's field of expertise is in specialized dental implant placement and bone grafting technique, treatment of facial trauma, tooth extraction and third molar removal.
Dr. Collier has four children and one granddaughter and enjoys auto racing, tennis and traveling with his family.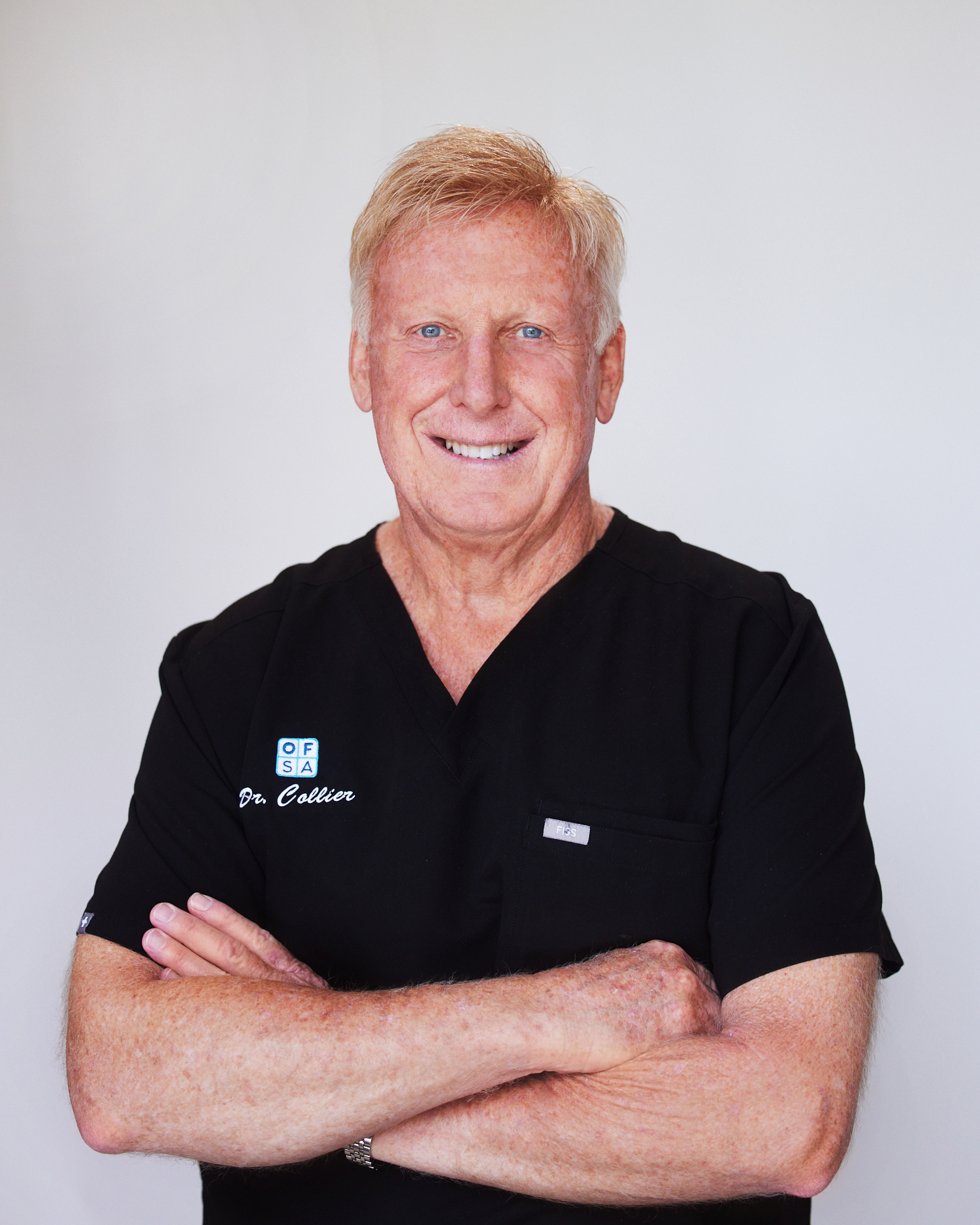 Professional Organizations
Board Certified with the American Association of Oral & Maxillofacial
Member of the Fifth District Dental Society
Past President of the Midwestern Society of Oral & Maxillofacial Surgeons
Fellow and Diplomat of American Association of Oral & Maxillofacial Surgeons
Past President of Kansas Society of Oral & Maxillofacial Surgeons
Past President of Greater Kansas City Society of Oral & Maxillofacial Surgeons
Past Chairman of Oral Surgery Department, Shawnee Mission Medical Center and Overland Park Regional Hospital